If you are a health care provider and need to find out your Taxonomy code for one reason or another, and you have no idea how to do that, then you just reached the right blog! In this article, we are going to explain to you the simplest way of finding your Taxonomy code. Read on!

What Exactly Is A Taxonomy Code?
Simply put, the Health Care Provider Taxonomy code is a unique alphanumeric code that is ten characters long and used for identifying the health care provider's type, classification, and area of specialization. The code is designed to be used in an electronic domain, particularly within the ASC X12N Health Care transactions. This also includes the transactions directed under The Health Insurance Portability and Accountability Act of 1996, that is, HIPAA. The Taxonomy codes of various health care experts also enable the providers to specify their specialty during the time of filing claims. They are also needed when applying for an NPI number.
These codes are allocated to both individual health care providers as well as to organizations. The Washington Publishing Company is in charge of producing the materials that contain these codes, and they are maintained by the National Uniform Claim Committee (NUCC). The Taxonomy codes are divided into three different levels according to the classification of the health care providers' services. Let's look at these three levels;
Level 1: Provider Type
This level is the broadest of all three of them. It puts all the health care providers under a common area of service of occupation without providing any classification or specification—for example, Dental Providers, General Physicians, Surgeons, Hospital, etc.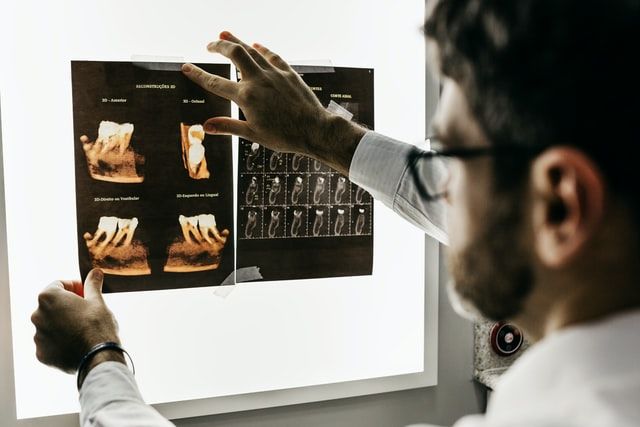 Level 2: Classification
This level provides a more distinctive classification of the Level 1 Provider Type. The service of the health care provider is described in a much more specific way at this level. For example, in this level, the Taxonomy code for occupational therapy will differ from the speech therapy Taxonomy code.
Level 3: Area Of Specialization
As the name itself suggests, this one is the level of specialization as it provides the specific categories of Taxonomy codes.
The Structure Of Taxonomy Codes
To give you a much clearer idea, let us first talk about the general structure that all the Taxonomy codes follow. As cited earlier, the Taxonomy codes are unique 10-character long alphanumeric codes that follow a fixed structure. They always end with the alphabet 'X'. The first four characters of the code reflect its Level 2 Classification while the middle five characters differ from code to code depending on Level 3, that is, the Area of Specialization.
Let's take an example of the Taxonomy code for physical therapy 261QP2000X. In this code, the first four characters, which are 261Q, indicate that it falls under the Clinic/Center classification. The middle five characters, which are P2000, indicate the area of specialty of this service, and that is Physical Therapy.
Who Needs Taxonomy Code?
As a health care practitioner, if you want to enroll yourself in the Medicare program and become a Medicare provider so that you could file claims, you need to have a Taxonomy code. To get the ball rolling, you must have a National Provider Identifier number (NPI), and to get that you have to fill the NPI application form, which in turn needs your Taxonomy code that reflects your specialization and classification.
So to put it simply, all those individual health care providers, as well as organizations that want to become Medicare providers, need to have a Taxonomy code.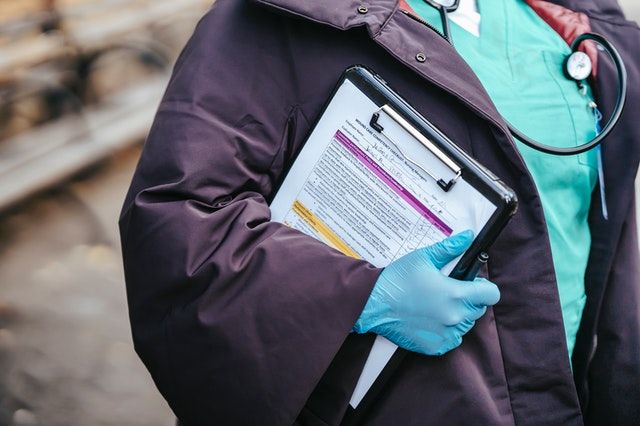 The Easiest Way To Find Your Taxonomy Code
Discovering your Taxonomy code that represents your provider type, classification, and area of specialization is not a very difficult task. You can do it in just a few quick steps.
The first thing you are needed to do is visit the NPPES NPI Registry website. Click here to visit their website.

Then, you can easily enter your NPI number in the field and click on Search.
However, if you don't have an NPI and need your Taxonomy code for filling in the NPI application form, we do have an alternative way for you.

For such a situation, you can use the National Uniform Claim Committee (NUCC) list. This is the official list provided by the NUCC, and it contains all the Taxonomy codes with descriptions. So you can easily take a look at this list and select the Taxonomy code that most closely resembles your provider type, classification, and specialization.
Pro tip: It is also possible for you to select more than one Taxonomy code or code descriptions while applying for an NPI, but make sure to indicate one of them as your primary code.
Also, you need to remember that the Taxonomy codes are updated twice in one year. The first updates are announced in January every year. They become effective on April 1, and the second updates are announced and published in July every year and are enforced in October. So you need to keep up with the updates and make sure you are using the most current set of Taxonomy codes.
Conclusion
So there you have it – the easiest way to find out your Taxonomy code. Always make sure that you enter the correct NPI information while looking up the code. If you are looking it up in the registry, ensure to closely read all of the codes and the descriptions and then carefully choose the one that most closely resembles your provider type and specialization.